Odo – Proverbs and Sayings
Neti ala kaw blaka.
– At night all cows are black. Saint it in public, sin it in secret.
Owru siki fu todo na krasi krasi.
– The old illness of the toad is his eczema. Habit is a second nature.
Wan dey fu sabaku, wan dey fu tjon tjon.
– One for Sabaku (Sabakoe), one day for Tjon Tjon (Sabaku and Tjon Tjon are birds). Today could be your lucky day, tomorrow could be mine.
Source: http://odos .blog.com/2011/05/01/odo-surinam-english/ (No longer online. The content will get transferred here.)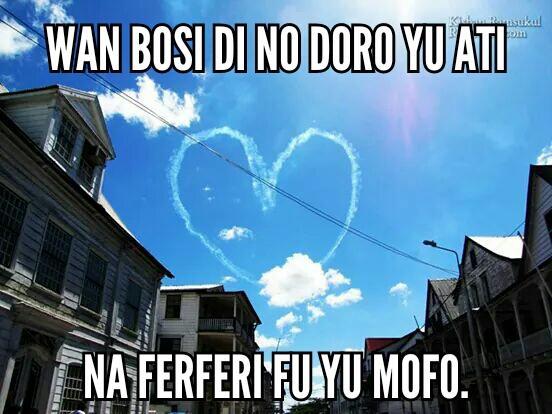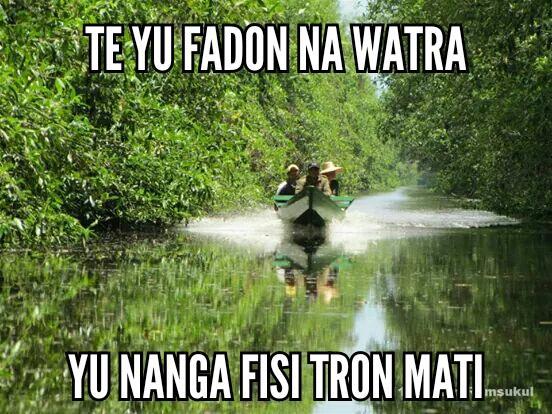 Courtesy: https://twitter .com/SrananOdo
---
Tagged: Caribbean, Dutch Guyana, Language, Odo, Proverbs, Sranan Tongo, Suriname